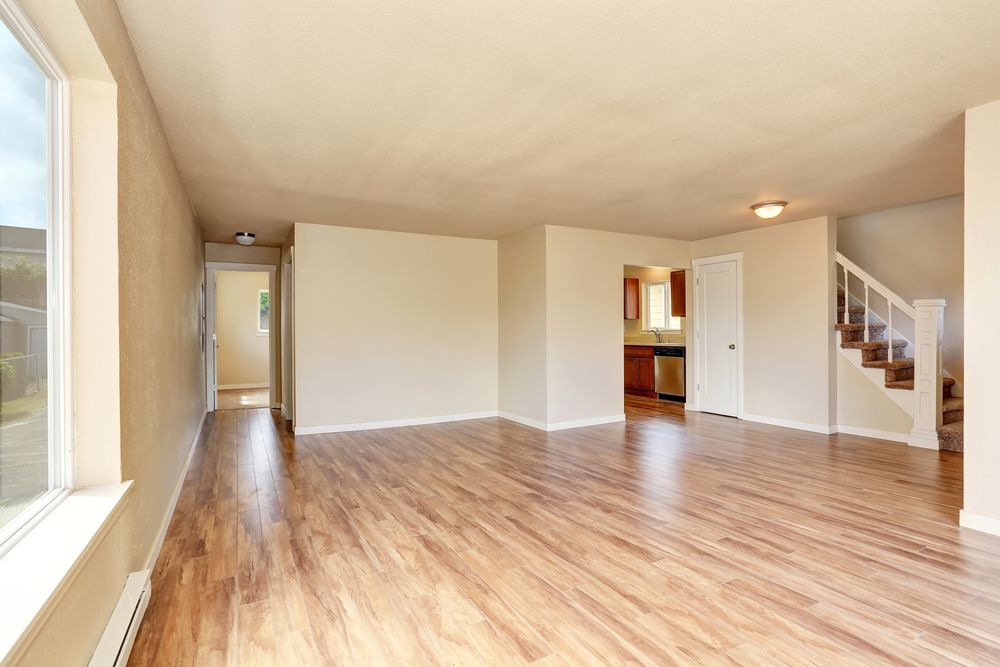 SERVICES​
Do you know exactly what your North East London home floor needs? Perhaps you have parquet flooring that needs repairing but you're not sure exactly how or maybe you need a simple floor sanding services but are interested in further work? Here we've put together a summary of all the main services the North East London Floor Sanding company E2 offers. We're hoping it makes it a little easier to see which service suits your needs.​
FLOOR SANDING
We have a large number of domestic and commercial customers who utilise our popular floor sanding service. North East London floor sanding services are carried out once repairs have been fixed. Using the latest technology the top layers of your wooden flooring will be removed, revealing the fresh, quality wood below. Our services can be applied to softwood, hardwood and parquet tiled floors. Once sanding is complete the floor is ready to be stained, varnished or oil-finished. ​
WOOD FLOOR RESTORATION
You may peel back the carpets and a floor in desperate need of restoration is revealed. The wood floor restoration services offered by our North East London experts E10 will return your floor to its former glory. Our service includes a full assessment of your floor and a recommendation on the next steps to take to restore it. We carry out full restoration on floors of all size and condition.​
​
WOOD FLOOR REPAIR
Repairing your wooden floor involves some intensive work but is less intrusive and long-term than a full restoration in most instances. Wooden floor repairs are a key service at The North East London Floor Sanding company because we know removing the little problems can stop the risk of larger ones in the future. It also creates a better base for our sanding and finishing services.
WOOD FLOOR STAINING
We are committed to the green agenda and therefore all wood floor staining treatments carried out by our North East London flooring experts are eco-friendly. We utilise a range of non-allergenic stains which keep the chemicals out of your home. Opting for a stain creates a warm, rich finish to your flooring and we offer a wide range of vibrant and muted shades to choose from. ​
WOOD FLOOR FINISHING
When our expert team have completed the repair and sanding work on your floor, it's then ready to be finished. Our finishing options are vast and include a wide range of options such as:
· Waxing
· Oiling
· Varnishing
· Staining ​
All our wood floor finishes are eco-friendly and are designed to be long-lasting and product quality results. We recommend varnishing for floors where spillages are likely as it gives the wood a wipe-clean feel.
PARQUET FLOOR SANDING
​
Parquet flooring is something many people lust after and if you're lucky enough to have it – embrace it! Utilising only the most advanced equipment, our North East London flooring specialists will treat your parquet flooring with the utmost care as they gently sand and restore it to its former glory.
PARQUET FLOOR RESTORATION
Parquet floor restoration is a job for experts only. It requires the deft, gentle removal and replacement of individual tiles, and our North East London specialists have this down to a tee. They are experienced in removing even the most stubborn tiles and are able to restore even badly damaged floors back to their best.
PARQUET FLOOR REPAIR
Repairing a parquet floor is a less intensive and intrusive service than restoring an entire floor. It still requires the deft hand of an expert but may mean removing and replacing a single tile or two or repositioning tiles which have become loose. Parquet is still known for its delicate nature however so utilising our specialists' expertise is the best decision you could make.
WOOD FLOOR POLISHING
Restoring your hardwood flooring to its original condition will involve polishing. All hardwood floors lose their shine over time and an intensive polish can give them some of it back – without the expense and intensiveness of a full sanding and finish. Polishing can be carried out once the floor has been buffed. Commercial and business premises should have their floors polished at least annually, whilst domestic property floors should only need polishing once every two years.
GAP FILLING: RESIN, SILVERS & SILICON
As your floor ages the gaps between the boards tend to widen. Not only is this aesthetically displeasing, but floors with gaps are also highly energy inefficient and you could see your energy bills increasing as heat escapes through the floor. Our North East London flooring experts can fill these gaps with a mixture of resin, silvers and silicon which provides increased thermal efficiency. It's also a preparatory stage before completing any sanding or polishing work. It also has the added bonus of knocking those annoying squeaks out of your boards!
WOOD FLOOR MAINTENANCE
Once you've invested in sanding and finishing treatments for your wooden floor then it should provide you with many years of quality endurance. However, ongoing maintenance really is essential to keep it looking its best. The normal recommendation is that all domestic premises have their floors buffered and polished every two-years. It could be necessary to carry out these procedures more frequently in high traffic areas and definitely in business premises such as offices. Small repairs should be dealt with as soon as possible
SCHOOL FLOOR SANDING
​
Many schools have wooden flooring in their classrooms and halls. This proves a challenging environment when repairs are needed, but our expert team provides North East London establishments with floor sanding services when needed. Dust-free equipment is utilised to minimise the mess, and of course we are flexible and can fit our work into your school holidays so as not to disrupt lessons during term time.
FINISHES AND SEALS
​
We've made it a prime focus of our business to follow the green agenda closely and consider ourselves highly eco-conscious. With this in mind we guarantee all seals and finishes we use are both non-allergenic and eco-friendly. Our specialist wooden floor knowledge means we are well versed in matching finishes and seals with individual wood types and will ensure only the right finish is applied to your flooring.​