AFFORDABLE

PRICES

FRIENDLY

& TIDY

WORK

GUARANTEED

LATEST

TECHNOLOGY
Are the wooden floors in your E10 North East London home looking a little worse for wear?
Are the wooden floors in your E10 North East London home looking a little worse for wear? Has it been a long time since you were proud of the state of your hardwood flooring? You may even have tried to obscure it with rugs! So isn't it about time you started enjoying the natural beauty of your wooden floor?



At the North East London Floor Sanding Company E2 we offer quality and value. 
Our hand-picked teams are experts in bringing wooden floors back to their best across 
North East London. We draw upon experience that amounts to nearly 20 years to ensure
the wooden floors of London are something we (and you!) can be proud of. 



Our specialists provide a free onsite consultation service, and once you choose to work with us you'll reap the benefits of a rapid response, no-fuss service and a wide range of eco-friendly colour stains, finishes and seals to choose from. Our services also come with free cleaning kits, no matter how big or small the job is.
DEMONSTRATING EXCELLENCE
We are extremely proud with our dedication to the industry but we realise our customers expect more than just years under the belt.​



We also retain membership to several leading industry bodies, including:



•    The National Wood Flooring Association

•    The Federation of Small Businesses

•    The Guild of Master Craftsmen We are also Junckers Approved 



​Maintenance Contractors and carry insurance to £5 million. 
FLOOR SANDING FOR EVERYBODY
​​
Our services are designed for wooden floors of all shapes and sizes. We are experienced in dealing with regular modern homes as well as period properties and are ready in every instance to provide our services.
Our North East London Floor Sanding team can provide simple advice, a basic sand and polish or be the driving force behind a larger more complex restoration project. Our free consultation service will give you an idea of how things will pan out and then we're ready to get started when you are.
Continue browsing this site to find out more about our floor services in North East London E13, or contact us now for more information.
LATEST NEWS, RECOMMENDED ARTICLES & TIPS
How to avoid the most common sanding mistakes
If you'd like to revitalise your hardwood flooring without having to replace it, then floor sanding and finishing with a different stain or varnish is a cost-effective option. It's also one of the most satisfying home improvement projects you can undertake, and doing it yourself will definitely save you money. But don't let that be a false economy - floor sanding and finishing is a demanding job and mistakes can be magnified into uneven and unsightly floors that can be worse than they were in the first place! Here's how to avoid the most common sanding mistakes and end up with great looking floors to be proud of.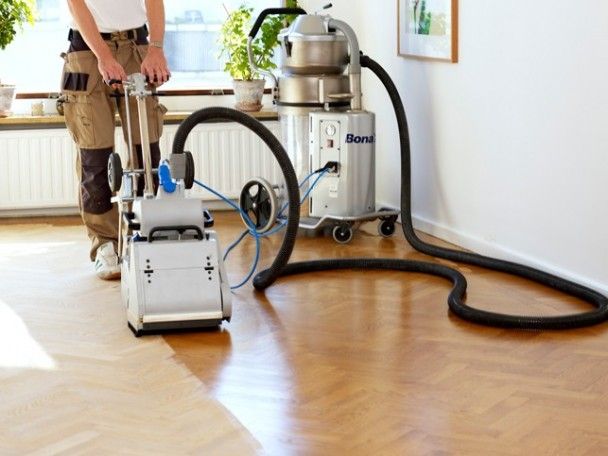 Keep your sander moving at all times

If you've never undertaken a floor sanding project before, the drum sander can be an intimidating piece of equipment. You need a powerful tool to strip away the old finish but that can make it difficult to control and it's easy to run the sander in one place while you attempt to master it. Unfortunately, that's the easy way to end up with dips and swirls in your floor.

Take control by practising first on some scrap wood until you're comfortable and then making sure you keep moving once you're sanding your floor proper. Use the power of the sander to let it do the work for you as you move slowly and methodically around the room.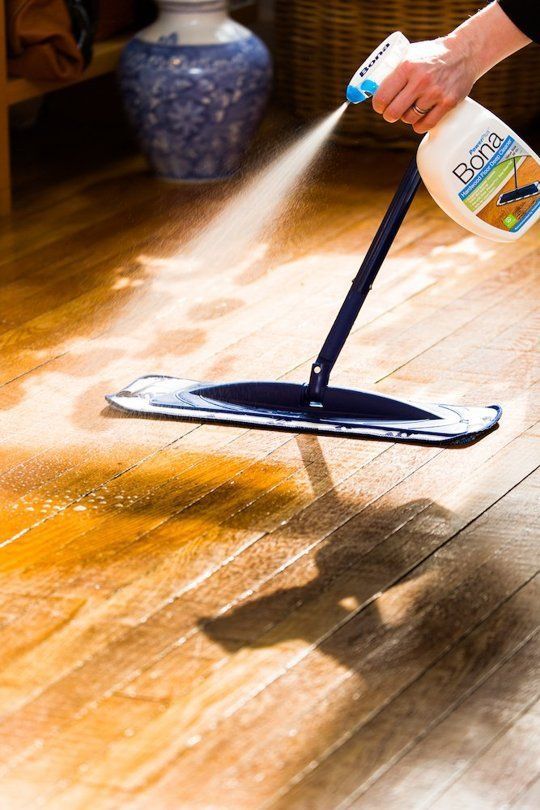 Be a clean freak

If you use dust free floor sanding equipment then you can expect well over 90% of the dust created to be sucked up by the machine. But however efficient the dust extraction is, you have to go the extra mile to make sure there's absolutely no dust and debris that can ruin the finish you're about to apply.

Give everywhere a good vacuum, including window sills and architraves, then vacuum again. Now take a clean tack cloth and pass it over the floor, and repeat. It's a long, slow and laborious process, but the more methodical you are, the less chance there is of getting stray dust in your polyurethane.

Let the finish cure

Always allow the polyurethane finish you apply to dry thoroughly before applying another coat - if you're unsure how long it needs, look at the instructions on the tin. This is important because using the floor before it's completely dry can cause lasting damage. In fact, just to be on the safe side, you should leave it a week after the polyurethane has dried before you walk on it or move furniture back in. However, your patience and hard work will be rewarded with a floor that has a professional quality finish designed to last.
Before & After
North East London Floor Sanding